About the Foundation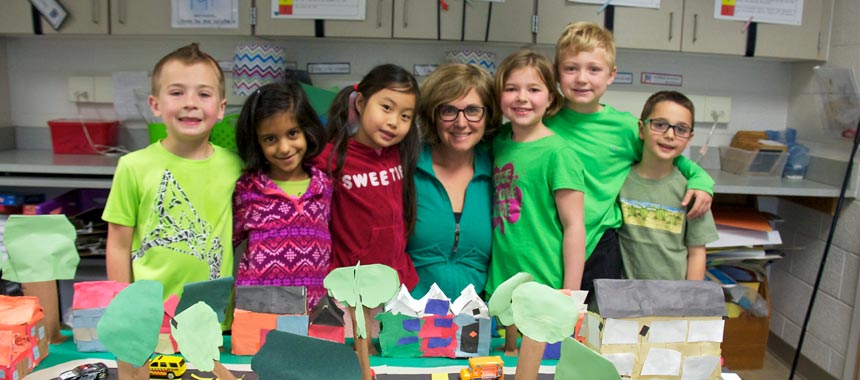 The Forest Hills Educational Foundation was chartered in 1983 by parents who wanted to maintain a standard of excellence for students enrolled in Forest Hills Public Schools. These parents were passionate about providing creative and dynamic opportunities for students that were not offered in other districts. They formed the Educational Foundation to facilitate funding for exploration and experimentation in the classroom.
The Foundation has provided grants throughout the district totaling over $1,300,000 since 1986. It funds a variety of creative, progressive educational programs that are outside of the traditional school budget. Funding is requested in the form of a grant application. This funding helps teachers explore new tools, new methods, and new ways of interacting with students. Over the course of a student's career in the district, they receive cumulative exposure to a myriad of new ideas, different ways of thinking, and experiences to help them succeed regardless of their position in life. A board of trustees provides governance and evaluates grant proposals each year.
In 2011, the Forest Hills Educational Foundation merged with the Forest Hills Fine Arts Center Foundation. The new entity is now the Forest Hills Public Schools Foundation. It is a 501(c)(3) charitable nonprofit organization registered in the State of Michigan.
The Foundation Mission
In partnership with our community, the Forest Hills Public Schools Foundation is committed to raising funds and awareness to support all learners and educators within the Forest Hills Public School District.
We have one simple goal: to help continue a tradition of excellence. Established in 1986 as a community based, non-profit organization, the Forest Hills Public Schools Foundation raises funds for a variety of academic needs in the district. Knowing we can no longer rely solely on state funding to maintain our high academic standards, our role has become increasingly vital. We are here to respond to the growing needs of Forest Hills Public Schools, now and in the future.
The Foundation's Mission
---
About the Foundation
---
---
Upcoming Events
---
Ways to Give
---
Contact Information