Board of Trustees
If you are passionate about the Forest Hills Public Schools and would like to use your talent to help students achieve lifelong success, we invite you to volunteer for a board position. Please contact the Foundation office if you would like to learn more about our board.
To be considered for the 2018-2019 Board of Directors, please complete an application and skill set matrix and return prior to March 16, 2018.
FHPS Board Application
FHPS Board Skill Set Matrix
Return to jsiminski@fhps.net or 600 Forest Hill Avenue SE, Grand Rapids MI 49546.
---
Members of the Board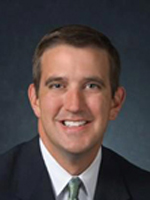 Dan Behm
Superintendent, Forest Hills Public Schools

Our schools and our community are focused on a common aim of doing what is best for children. Throughout the history of our school district, our community and our staff have given their time, their talents, and their treasure to ensure that each child has what she or he needs to unlock their unique and limitless potential. I value the Foundation as a means to bring creative, unique and 'out of the box' programs to our students.
When I came to the district as Superintendent in 2006, I was and remain committed to doing what is best for our children. This means providing each and every child with the very best education possible.
---
Edward Kuo
Datalliance, Inc., Board Secretary
Affiliations
Aftermarket Leaders of Tomorrow (ALOT), Co-Founder
FHPS Chinese Immersion Parent Advisory Council (CHI-PAC), Founding Board Member
My family is very fortunate to live in a school district as excellent as Forest Hills. Year after year, even with reduced revenues from the state, FHPS continues to be a leader of innovation. Both of my boys are in the district's Chinese Immersion program — just one example of how FHPS is preparing students to be competitive and marketable in today's global economy.
For these types of opportunities our family is thankful, and for providing this type of education Forest Hills is synonymous. I'm excited to have this opportunity to help our students develop into future leaders, in Michigan and throughout the world.
---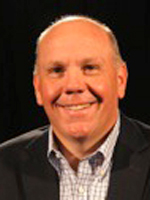 Jeff Tuori
Amway Corporation, Board Treasurer

Eighteen years ago when I moved to Grand Rapids, I was looking for a place to purchase a home and was attracted to the Forest Hills area because of the quality school system. Over that time, state funding has decreased dramatically. By being part of the Foundation, I see this as an opportunity to work with the community to help ease the financial burdens placed upon this district. I have two children in the district and I want the best for them and for all Forest Hills students and staff members.
---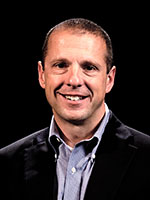 Rick Armbruster
Board Vice Chair

When my wife and I moved to the area in 2007, we chose to live in Forest Hills because of the school district's excellent reputation. If we had to do it all over again, we would certainly make the same decision. We have two kids in the district and continue to be impressed with the broad range of educational opportunities available to them each year.
Excellence is not static, however, so Forest Hills must continue to seek ways to further engage our students and to offer them real-life, innovative educational opportunities. The Foundation plays a huge role in helping to make this a possibility for our students both today and into the future.
I am honored to be a supporter of both the school district and the Foundation with my time, energies, and passions. Innovation doesn't happen overnight.With strong community support, however, we can continue to engage and challenge our students in order to prepare them to thrive in world of tomorrow.
I have always been an active member of the community in which I live. When I moved to MIchigan in 2006, I became involved with the Foundation to better understand the challenges facing our district. We as a community are responsible for the education of our children. The Foundation is an invaluable asset that provides teachers with the tools they need to help our students excel.
---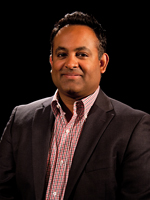 Vik Srinivasan
Meijer, Board Chair

Achieving excellence is very difficult. Maintaining excellence is even harder. When my family and I moved to the area from Texas we felt very fortunate to be able to live in a community with a school district as excellent as Forest Hills. It was a critical factor in our decision to move to this area and we couldn't be happier with our decision. It's my privilege to be able to serve the school district through the Foundation to help continue to fund sustained excellence through innovation, collaboration, and community support.
---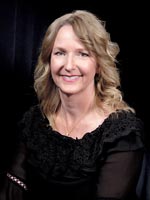 Lori Skoog
Community Volunteer, Board Past Chair

In today's challenging school state funding environment, I believe that active community volunteer involvement and support from private funding sources such as the Forest Hills Public Schools Foundation is the difference that will allow us to keep building and maintaining true academic excellence in Forest Hills in the future. I am privileged to serve the community and help to move the Foundation forward into its vision for the future as the Research and Development arm of the Forest Hills Public Schools. We have three children that are at the elementary, middle and high schools at Eastern and I am passionate about supporting the continued excellence in Forest Hills. My professional background is in business, marketing and the technology industry. I look forward to the opportunity to volunteer my time and talents to the foundation in our pursuit of giving each child in the district the opportunity to achieve their personal best in life through innovative teaching, technology and learning opportunities.
---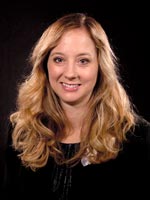 Leah Sherman
Community Volunteer

I am a native Michigander but a transplant to West Michigan. After pursuing career opportunities in Washington, DC and San Diego, CA, my husband and I have chosen to raise our three young children here in the FHPS district. It was by design that we relocated to a place where we believe our family will have access to the best public education possible! We have happily acclimated back to the Midwestern culture and weather. When not working, my free time is most often spent volunteering in the community, horseback riding or working on an unending list of cottage and home improvement projects. I am excited to bring my perspective and experience to the FHPSF board and am looking forward to playing a role in the continued success of our district's pursuit of educational excellence.
---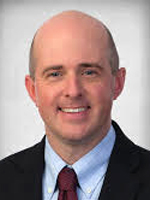 Marcus Campbell
Attorney, Miller Johnson

I am excited and honored to be a part of the Forest Hills Public Schools Foundation. My wife Amy and I have two children in the FHPS system. We have seen first-hand the wonderful things that the educators and administrators in the FHPS system have done for our children, and I am happy that I can play a role in making the FHPS system even better. I believe strongly in volunteering your time in your community. I have been volunteer head football coach with the Forest Hills Youth Football League for the past five years, and I look forward to continue to serving our community.
---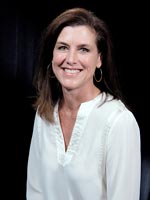 Jennifer Sayers
Community Volunteer

Bio coming soon!
---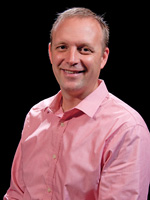 Scott Haid
Principal, Knapp Forest

Bio coming soon!
---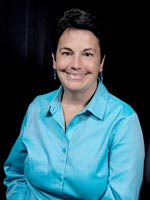 Marti Atwater
Board of Education Liaison

Bio coming soon!
---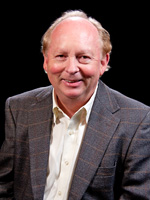 Chuck Cox
Northern Jet Management

Bio coming soon!
---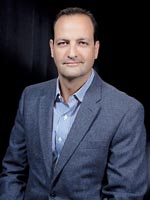 David Alfonso
Partner: Plastic Surgery Associates PC

Since returning to Grand Rapids after my fellowship I have witnessed the incredible growth of the city and of the Forest Hills Public Schools. I have been active in various non-profit organizations, including serving as Board Chair for the Jewish Federation of Grand Rapids. I understand the importance of a quality education and the opportunities it allows for personal and professional growth.
I am passionate about helping to grow the Foundation so that it can assist in enhancing the educational experience for all of our students. My wife and I have three children in the Spanish immersion program and I am excited to be able to help grow the foundation to help ensure Forest Hills remains a high quality school district.
---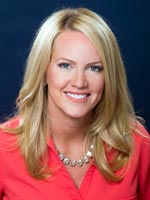 Kellie Custer
The Goddard School & WorkLab, Owner

I am excited and honored to be on the Forest Hills Foundation Board. My husband and I have been involved with the Foundation for several years and my in-laws for over 30 years. All of our 4 children attend Forest Hills Eastern and we have been impressed at all levels as they have gone through the Forest Hills system.
I feel strongly that it is our responsibility, as a district, to give our children a solid educational base. My passion has been in developing children. I have been privileged to serve the Forest Hills Community with high quality, early childhood education at a school I own in Cascade. I am hoping to bring all my experiences and connections from my career to help further excellence in our school system.
---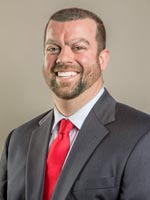 Jeff Wierenga
Financial Consultant, Centennial Securities Company, Inc.

I am a proud product of the Forest Hills Public Schools. From my first day of kindergarten in 1984 to my last day of high school in 1997, I was surrounded by energetic, caring and motivating teachers every day. I know how a great education in Forest Hills can lead to success later in life. Additionally, I am the son of a former Forest Hills teacher and have seen first-hand the amount of time and effort it takes to be an outstanding educator. My kids are now students in the district. Their love of school and for their teachers is proof to me that excellence still reigns.
Certainly, times have changed since I was a student. The Foundation's focus on funding innovative programs spoke to me. Supporting our teachers by giving them the financial support to try new and different teaching methods will ensure continuing excellence for our students for years, decades, to come.
The Foundation's Mission
---
About the Foundation
---
---
Upcoming Events
---
Recent News
---
---
Ways to Give
---
Contact Information