Superintendent's Circle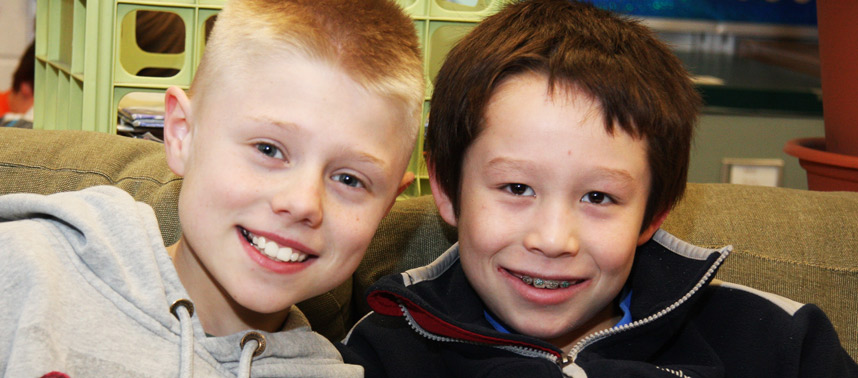 The Superintendent's Circle is the Forest Hills Public Schools Foundation's largest and most visible group of donors. Members receive Superintendent updates on the district, Foundation Newsletters, and invitations to special Foundation events and activities.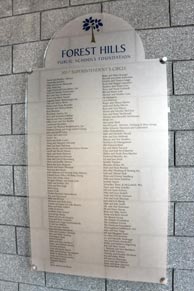 Superintendent's Circle Annual Giving Levels:
Senior - $25,000 or more
Junior - $10,000 - $24,999
Sophomore - $5,000 - $9,999
Freshman - $1,000 - $4,999
All contributions made to the Forest Hills Pubic Schools Foundation are eligible for the Superintendent's Circle. Annually, contributions are totaled and applied to the Superintendent's Circle giving levels.
To learn more about the Superintendent's Circle or to join at one of the above levels, please contact us at 616.493.8969
Thank you to our 2020 Superintendent's Circle Members
Advanced Cardiac & Vascular Centers
David and Heather Alfonso
Mike and Carrie Almassian
Chip Anderson
Linda Anderson
Augusta Tower Technologies Inc
John and Ruth Brinks
Dave and Katie Burggraaf
Robert and Elizabeth Burnson
Jerry and Suzanne Callahan
Centennial Securities
Center For Physical Rehabilitation, Inc.
John and Jenell Corey
Chuck and Laura Cox
Custer, Inc.
Mark and Kellie Custer
Matt and Katie DeCamp
Jason Decker and Tina Freese Decker
Mark and Heidi DeKorne
Matt and Cheryl Denenberg
David and Stephanie Dorner
Ashley Eilers
Scot and Karen Fay
Gaetan and Quan Gerville-Reache
Brian and Katie Gilbert
Thomas and Sarah Gleason
GMB Architects
David and Nicole Gregory
Growtrust Partners
Greg and Susan Hahn
Tom and Jane Heiden
Dan and Diane Hickey
Chris Hufnagel and Jill Conrad
Dan and Stephanie Hurwitz
Roger and Melanie Jansen
Jason and Kelly Joseph
Matt and Stephanie Karek
Andy and Christina Keller
Andrew and Joy Kim
Derek and Carlye Klimek
Blake and Mary Krueger
Randall and Jamie Kuntzman
Chris Barnes and Jessica Lalley
Geoffrey Lam
Scott and Maggie Lancaster
Stephen and Susan Leitz
Terry and Susan Lenhardt
Bill and Karen Lott
Kara Louisell
Michael and Heather Lunt
Raj and Priya Marok
Roger and Allison Martin

Ryan and Azia Mason
Tom and Dawn McDonald
Medsurg Ventures LLC
Meijer Inc.
Mercantile Bank
Merrill Lynch -DeVries, Freeburg & Mraz Group
Miller Orthodontics
Ken and Katie Minks
Jim and Mary Nelson
Northern Jet Management
Owen-Ames-Kimball Co.
Joe and Marie Parzych
Chip and Judy Perschbacher
Walter and Neele Perschbacher
June Prein
Mark and Marti Prein
Matt and Nicki Rinckey
Rite-Way Plumbing & Heating Inc.
Fadi and Taimaa Saab
Brian and Chrissy Sandberg
Don and Stephanie Sanderson
Jennifer Sayers
Steve and Anne Scholler
Jeff and Susie Schreur
Mike and Suzy Seekell
Manish Sharma and Alison Gehle
David and Josefina Shen
Puneet Singla and Shveta Gupta
Vik and Ann Srinivasan
Jack and Lori Skoog
Todd and Pamela Spaletto
PJ and Dawn Streng
Brad and Abby Sturm
The Charles Foundation
The Goddard School
The Stephen Klotz Family Foundation
Thoroughbred Fulfillment
TowerPinkster
Taggart and Lisa Town
Jeff and Margaret Tuori
Uccellos Of Caledonia
Urban You - Beauty Bar
Greg and Susan VandenBosch
Joe and Michelle Verbrugge
Adam and Kate Vincent
Phillip and Kathleen Vogelsang
Voice Data Systems
Ray and Mary Vonck
Jim and Kathy White
Jeff and Liz Wierenga
Jason and April Woods

The Foundation's Mission
---
About the Foundation
---
---
Upcoming Events
---
Ways to Give
---
Contact Information